Thank you for your interest in our dental practice. Here, we respect your time and trust, and we believe in providing the best possible dental experience for patients of all ages.

Marc W. Moulton, DMD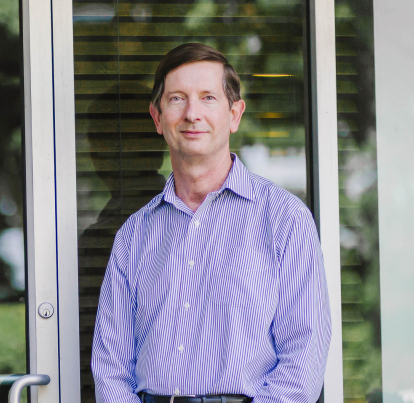 Hoover's Trusted Family Dentist
Meet Dr. Moulton
With over 30 years of experience and a true commitment to lifelong learning, it's clear that Dr. Moulton loves his work as a dentist in Hoover. He takes pride in being able to earn his patients' loyalty and deliver what they want, whether that's a refreshing teeth cleaning, state-of-the-art dental implants, a more beautiful, confident smile, or simple relief from dental pain. He especially enjoys when he can help patients transform the way they feel about their smiles. It happens pretty much every day around here!
Get to Know Dr. Moulton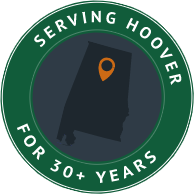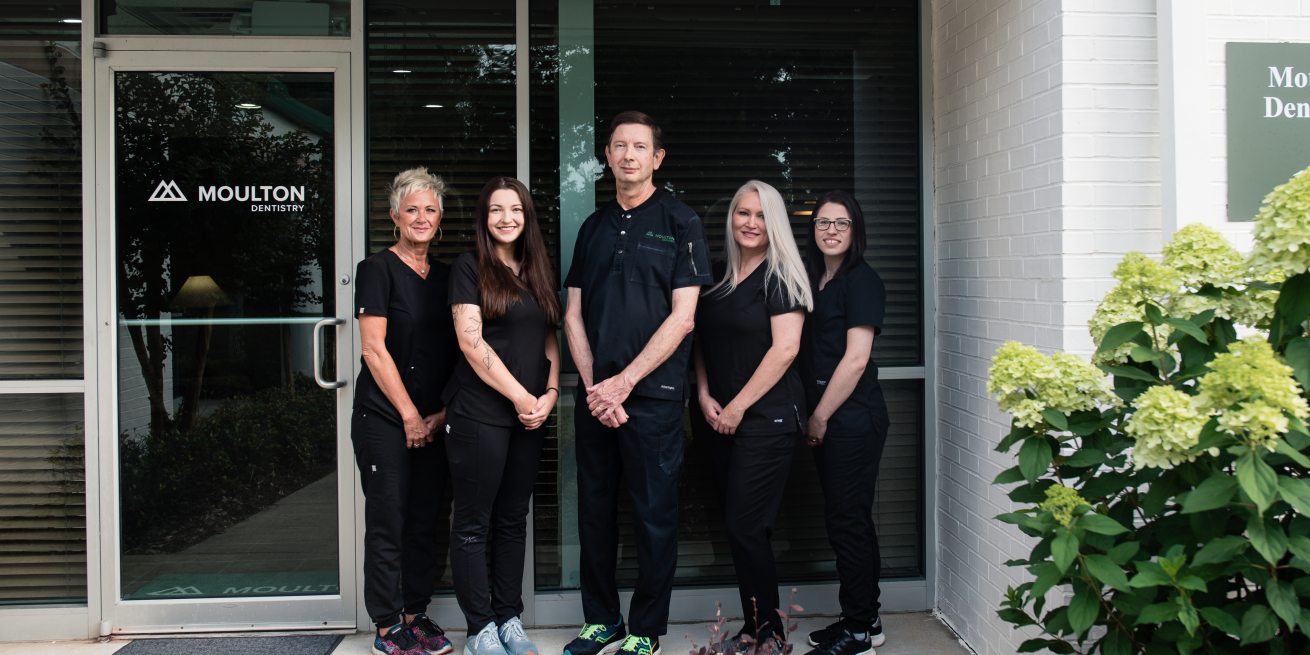 Our Caring Team
Our dental practice wouldn't be able to run smoothly and punctually without our team members. From our front desk staff to our hygienists and assistants, every member of our dental team plays a role in giving you personalized care at every step of your visit.
Meet the Team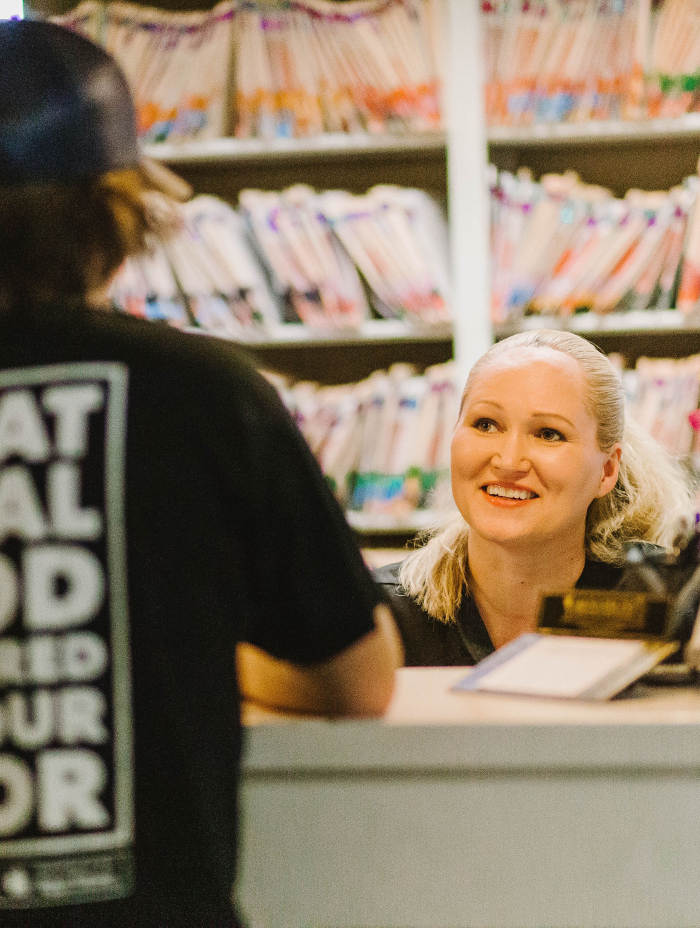 I Have
Dental Insurance
Navigating dental insurance shouldn't be stressful! Melissa helps patients maximize their benefits, and she'll guide you through this process smoothly. We enjoy providing high-quality dental care close by that is also reasonably affordable and accessible to patients from all over the Hoover community.
Find Your Dental Insurance
I Don't Have
Dental Insurance
Even if you do not have insurance benefits through your employer, top-tier care can still be within your budget. Our in-house dental membership plan allows you to access necessary treatment at an affordable price.
See Plan Details
Explore Financing Options
Featured Dental Services
How Can We Help You Smile?
At Moulton Dentistry of Hoover, we love helping patients from all walks of life achieve healthier, brighter smiles. Are you interested in modern dentures to replace missing teeth? Do you need treatment from a skilled emergency dentist near you? Our team is here to help regardless of your situation.
Explore All Our Dental Services
Hoover's 5-Star Dentist
"Every person I met in Dr. Moulton office, was courteous friendly and professional. They really took the time necessary to do everything right – and took some really good time to get to know me and my family. Great dental experience!"
Shilethia H., Birmingham, AL
"Quality care! Dr Moulton and all staff are exceptional at providing a relaxed atmosphere for their patients and explaining procedures performed. I have been going to this practice for many years and have always been extremely pleased with with the dental care received. Highly recommend!"
Wanda C.
"Dr Moulton has been my dentist for over 30 years. He and his staff are caring, competent and professional. I've had fillings, crowns and regular checkups and couldn't be happier with the work they have done."
Glen C.
Read More Reviews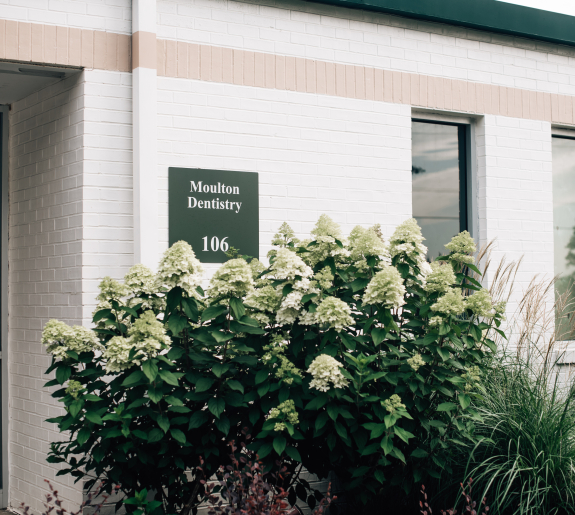 Conveniently Located
Near You
From essential preventive care to smile-transforming cosmetic dentistry, we look forward to providing the healthy, happy smile you deserve! When it comes time for your dental appointment, head on over to 3821 Lorna Rd Suite 106 in Birmingham, AL. We are just a short drive from I-459, near Riverchase Galleria. Even closer, you'll find Panera Bread, Sam's Club, and Tropical Smoothie Café. If you have any trouble finding us, don't hesitate to give us a call!
Get Directions
Frequently
Asked Questions
How do I get emergency dental care?
You'll want to start off by calling the dental office directly, rather than emailing them. By doing so, you'll be able to speak with a team member directly and get the help you need. Of course, you should go to the emergency room or call 911 first if you believe your emergency is life-threatening. Keep in mind that dental emergencies are generally best handled by a dentist, rather than a hospital ER as they don't typically have a dentist on staff to address the source of your symptoms. In most cases, you should be able to get an appointment scheduled at our office the same day that you call. It's worth noting that dental emergencies are generally a sign of a bigger dental issue, so avoid putting it off if pain or similar symptoms appear.
How do I find the best place to get dental work done?
Start thinking about what type of dental services you value most and what you expect to get done when you visit. For example, if you intend to visit the dentist for routine checkups or cleanings, you'll have far more options available to you in comparison to needing a dentist that provides a specific service. You'll also want to factor in your other preferences, including distance from your home or work, payment options, hours of operation, and specific credentials you'd like the dentist to have. It helps to visit the practice in person to get a better feel for the office. You are welcome to meet Dr. Moulton and some of the team members, especially if you're looking for a dentist for your entire family. Our team always prioritizes time towards getting to know you personally, not just your dental needs. This is only further exemplified by our many positive online reviews.
What do you do if you can't afford a dentist?
Prevention is key in dentistry. Not only is preventive care relatively affordable, but it helps you avoid the need for restorative or emergency services to treat major dental problems, which tend to be more expensive on average. Prevention means you're more likely to pay less on dentistry in the long-term by taking care of your smile now. If you have dental insurance, which Moulton Dentistry of Hoover accepts, it's a good idea to make the most of it while you have access. We also offer an in-house membership plan if you'd prefer to avoid dental insurance.
How much does a dental check-up & cleaning cost in Hoover?
The average cost of a dental checkup and cleaning really depends on where you're receiving care as well as the current state of your oral health. During a dental checkup, you can expect a detailed exam, X-rays, oral cancer screening, and professional teeth cleaning. These visits can run between $200 and $350, but having dental insurance or our in-house membership can help you cover most out-of-pocket costs.