SureSmile Clear Aligners – Hoover, AL
A Clear Option for Straightening Your Grin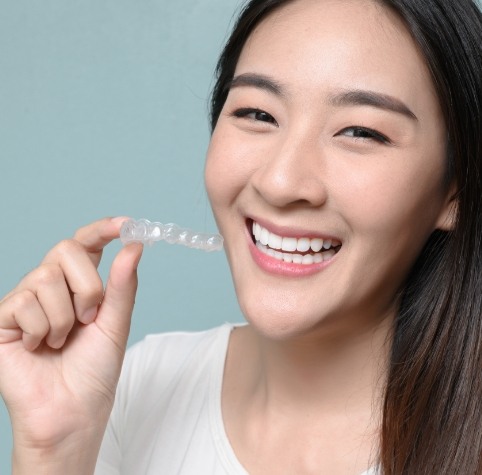 Are you looking for a way to correct your misaligned teeth for the sake of your appearance and your oral health? If so, you may have already looked into getting clear aligners. You have likely heard of Invisalign, but it's important to know that it's not the only option. At Moulton Dentistry of Hoover, we're proud to offer SureSmile clear aligners as an Invisalign alternative! Please give us a call if you're ready to begin the process of creating a beautifully straight smile with SureSmile in Hoover.
Why Choose Moulton Dentistry of Hoover for SureSmile Clear Aligners?
Completely Personalized Clear Aligners
Dentist That Takes His Time with You
Team That Forms Deep Relationships with Patients
How SureSmile Works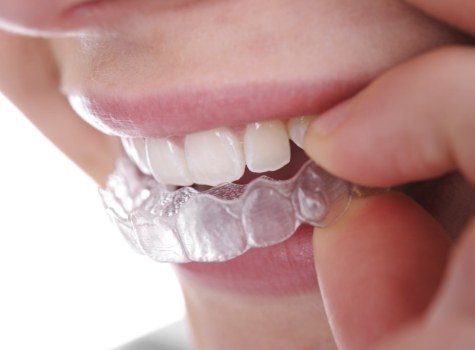 At the beginning of your SureSmile treatment, you'll receive a number of clear aligners made out of special plastic. Each aligner is made to gradually change the position of your teeth via gentle pressure. After about two weeks of wearing the same aligners, you'll switch to the next set. This process is repeated until your smile has reached its proper alignment.
Since the aligners are transparent and sit flush against the teeth, most people won't notice them unless they see you take them out or put them in. And like with any type of clear aligner, you can take SureSmile out for meals, so your diet will not be restricted during your treatment.
Benefits of SureSmile Clear Aligners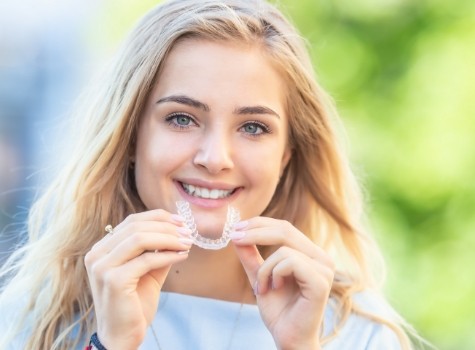 Why choose SureSmile clear aligners over other orthodontic options? There are a few important benefits:
With SureSmile, you can often expect treatment time to be shorter compared to traditional braces and other clear aligner brands.
With no brackets or wires to worry about, it will be easier to keep your teeth clean.
You can be confident about your appearance thanks to the discreet aligners.
SureSmile doesn't require as many adjustments as other orthodontic treatments.
Your clear aligners will be custom designed just for you, making them very comfortable to wear.