Replacing Missing Teeth – Hoover, AL
Keep Your Smile and
Your Oral Health Intact
The moment a tooth is missing, your smile begins to change in order to compensate for the loss. Neighboring teeth begin to shift out of place in order to fill the space left behind, causing your smile and overall bite to become misaligned. On top of that, eating your favorite foods becomes a struggle, and you might find it difficult to smile if the gap in your smile is visible. With natural-looking tooth replacement options from Moulton Dentistry of Hoover, you can address both the cosmetic and functional problems when they appear. Contact our dental office so we can help you determine the best treatment to replace missing teeth in Hoover, AL!
Why Choose Moulton Dentistry of Hoover for Replacing Missing Teeth?
Implant-Retained Restorations Available
Extensive One-on-One Time from Dentist Dedicated to Patients
Experienced and Accommodating Dentist and Team
Dental Bridges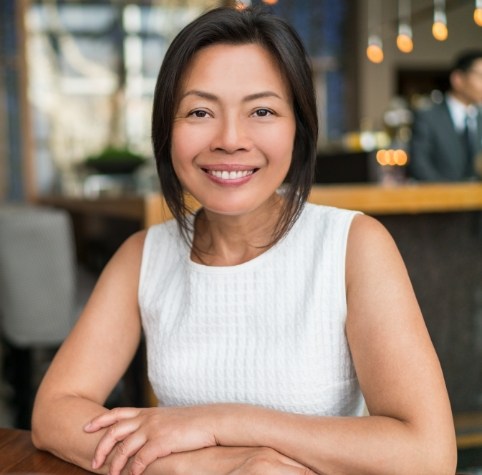 If you have a missing tooth, you may want to first consider dental bridges. These restorations combine a series of crowns in order to create one larger restoration. It consists of crowns on either side of the bridge (which are hollowed out so they can fit on top of existing teeth) and crowns in between them that fill the gap in your smile. The teeth designed to fill the space are known as pontics. All of the crowns are made with tooth-colored materials.
Dentures & Partials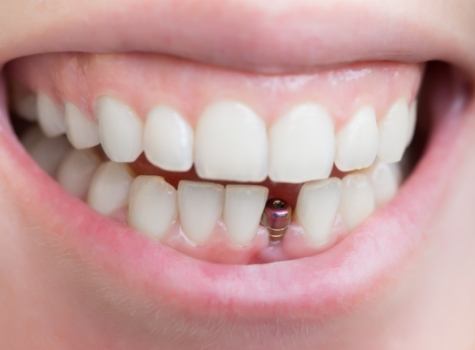 Just because you have extensive tooth loss doesn't mean you should have to settle for a toothless smile. Full and partial dentures are an ideal solution for restoring several or all the teeth in your arch in a fast and affordable way. Each denture is customized to fit your smile exactly, ensuring optimal coverage and comfort. The materials used are made from either acrylic or porcelain in order to ensure the most natural esthetics possible.
Learn More About Dentures and Partials
Dental Implants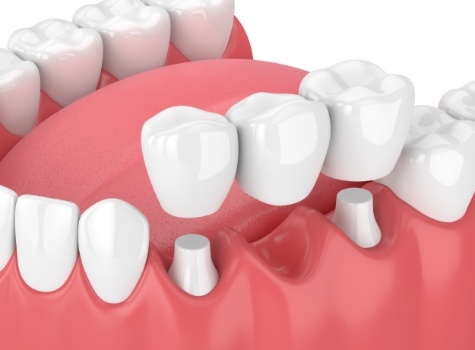 Unlike dentures or dental bridges, dental implants are designed to restore the entire tooth structure, which includes the root portion that sits beneath the gums. They consist of three main components: the implant post, the restoration, and the abutment that connects them together. While the process can take more time to complete, it ensures the longest-lasting and closest solution to natural tooth replacement. Eating your favorite foods feels natural and there is very little maintenance compared to other solutions.