Restorative Dentistry – Hoover, AL
Invigorate Your Damaged Teeth with Natural-Looking Solutions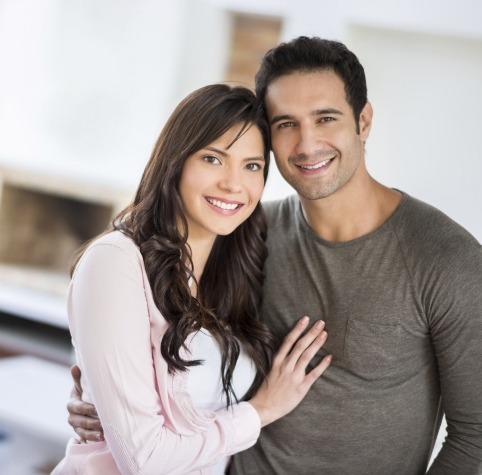 Teeth do not get better on their own once they've been cracked, chipped, or simply eroded as a result of long-term decay. Instead, they only continue to break down until they are no longer viable and need to be extracted. The good news is you can prevent that from happening when you receive natural-looking, durable and high-quality restorative dentistry in Hoover, AL from Dr. Moulton. To make your teeth truly last, give our dental office a call to schedule a consultation!
Why Choose Moulton Dentistry of Hoover for Restorative Dentistry?
Natural-Looking Dental Materials Utilized for All Restorations
Restorations Highly Customized to Your Exact Needs
Metal-Free Dental Restorations for Improved Esthetics and Function
Tooth-Colored Fillings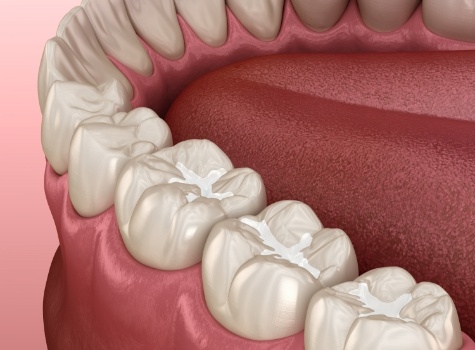 As teeth break down, cavities can start to form and expose the inner areas of teeth. Not only does this cause discomfort as you chew, but it can increase the risk of an oral infection developing. Tooth-colored fillings work to both prevent future breakdown of teeth, but also the risk of an infection. Furthermore, since the composite resin used to restore the tooth is made from glass and plastic, we don't have to sacrifice your smile's appearance just to prevent future damage.
Dental Crowns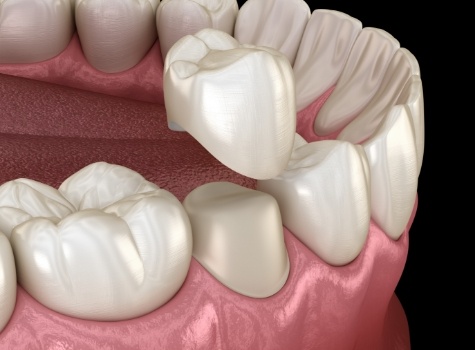 When a dental filling isn't enough to restore your enamel, a custom-made dental crown can be designed and fabricated to improve the function and esthetic of your tooth. Dental crowns are one of the most versatile restorations out there and can be used to restore individual teeth or be part of a much larger restoration like a bridge or denture. Our dental office uses metal-free materials to create crowns in order to help them maintain long-term functionality and the most natural appearance possible.