Cosmetic Dental Bonding – Hoover, AL
Fast and Effective Cosmetic Solutions for Imperfect Teeth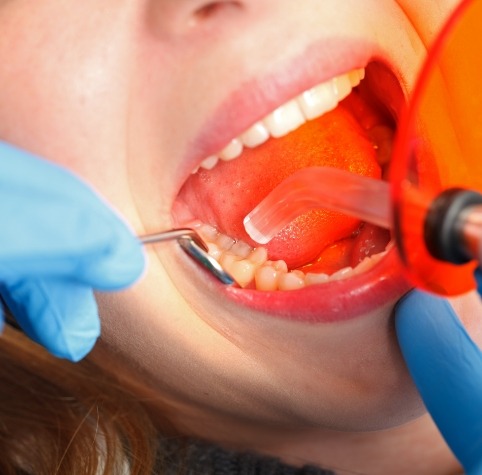 When you don't want to go through the process of receiving porcelain veneers, which may be out of range of what you're willing to spend, cosmetic dental bonding offers a sensible alternative. With tooth-colored composite resin, we can hide multiple imperfections with ease, including cracks, chips, and permanent discoloration. We can even fill gaps as a way to provide instant orthodontics! If you're ready to change the look of your smile, contact our office to schedule a consultation with our cosmetic dentist in Hoover today!
Why Choose Moulton Dentistry of Hoover for Cosmetic Dental Bonding?
Intraoral Camera Keeps Patients Informed on Their Care
Natural-Looking Materials Blended and Shaded to Your Preference
Dentist Always Takes Time to Listen to Your Concerns
Who Is a Good Candidate for Cosmetic Dental Bonding?
The only way to know if you are a good candidate for cosmetic dental bonding is to schedule an appointment with Dr. Moulton. After a thorough evaluation of your smile using an intraoral camera and other advanced dental technologies, he will determine if your flaws can be concealed with the help of composite resin.
Some of the most common imperfections this type of cosmetic dentistry treatment can address include:
Chips
Cracks
Minor gaps
Minor misalignments
Stains
Discoloration
You will need to be free of cavities and gum disease. Otherwise, you'll be recommended for appropriate preliminary treatment (i.e., periodontal therapy, dental filling, etc.).
Dental bonding only takes one visit to our dental office to complete. It's the perfect way to restore your tooth's appearance in a significant way without breaking the bank. Of course, since plastic resin material is not as strong as enamel, you'll need to take proper care of it to extend its lifespan. Failing to do so could increase the risk of it chipping, staining, or breaking prematurely. With proper care, it should last three to five years before replacement or repair is needed.
The Cosmetic Dental Bonding Process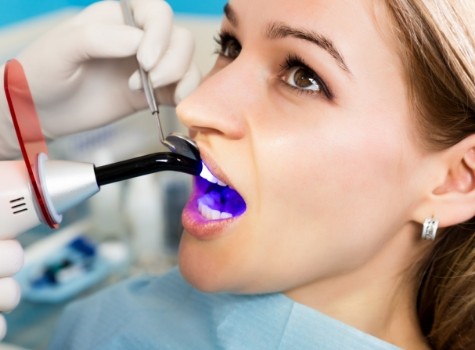 We start by lightly etching the surface of your tooth so the material can more effectively bond to it. Then, we apply a bonding liquid, which is then allowed to set over the next minute or so. After the liquid sets, we can apply the color-matched composite resin material and sculpt it to fit over your tooth exactly. Once we achieve your desired shape, we'll trim any residual resin, then smooth and polish it into a natural appearance.
The Benefits of Cosmetic Dental Bonding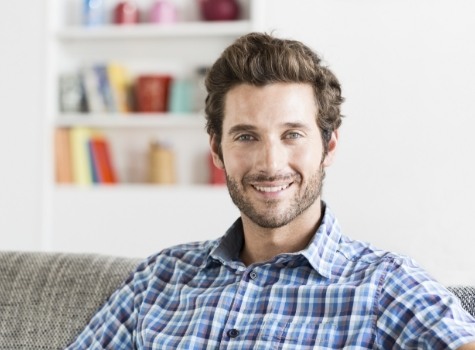 Cosmetic dental bonding is quickly becoming one of the most popular solutions for patients dealing with minor imperfections. Instead of resorting to more expensive and invasive procedures, you will find that by choosing this type of treatment, you can expect tremendous benefits, such as:
The ability to change the complete look of your tooth (i.e., size, shape, and color)
A more affordable cosmetic solution as opposed to veneers or a customized dental crown
A treatment option that can last up to a decade with proper care
An easy-to-clean smile that requires no special products to buy
A quick way to improve the look of your smile because it only takes one dental appointment