Fluoride Treatment – Hoover, AL
Protect Small Pearly Whites with Fluoride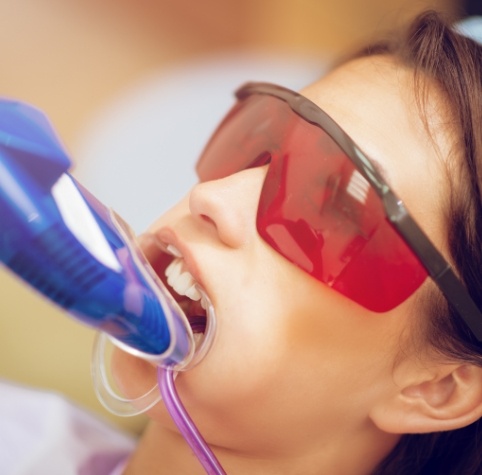 According to the National Institute of Dental and Craniofacial Research, 42% of children between the ages of 2 and 11 develop cavities in their primary teeth. As your child is learning how to properly brush and floss, you can provide them with the protection they need from tooth decay and keep their growing teeth healthy with fluoride treatment. At Moulton Dentistry of Hoover, if your child isn't receiving enough of this natural mineral in their day-to-day or they're at a higher risk of cavity development, we may suggest a fast, pain-free solution with fluoride treatment in Hoover.
Why Choose Moulton Dentistry of Hoover for Fluoride Treatment?
Kid-Friendly Preventive Dentistry Treatments
Fast & Pain-Free Cavity Prevention
Accommodating For Busy Schedules
What Is Fluoride?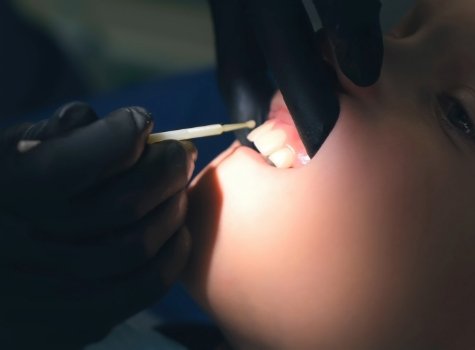 Fluoride is a naturally occurring mineral that can be found in local water sources, oral hygiene products, and certain fresh fruits and vegetables. It helps strengthen and develop the enamel, which is the outermost protective layer of teeth that prevents harmful oral bacteria from attacking the more vulnerable inner dental structure.
If your child doesn't get enough fluoride, their teeth may not be as protected as they could be, making them more susceptible to cavity development. During your little one's dental checkup and teeth cleaning, their children's dentist in Hoover, Dr. Moulton, will examine their enamel and dental history to determine whether they may benefit from this fast treatment.
What Can Your Child Expect During Fluoride Treatment?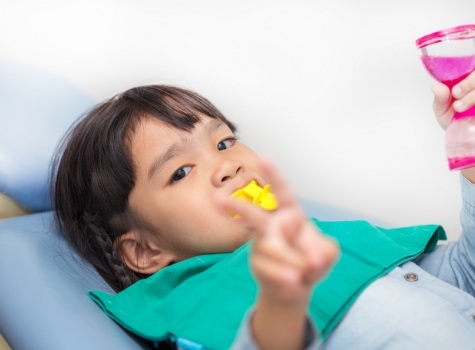 At each of your child's semi-annual dental appointments, we may suggest fluoride treatment in Hoover. This can be conducted right after we finish cleaning their teeth. All we'll do is place a topical fluoridated gel over the surface of their teeth. It dries quickly, but for the best results, it's important that they don't eat or drink anything for anywhere between 30 minutes to an hour after the treatment. It's fast, painless, and can prevent 33% of cavities in baby teeth with regular application.
Warding Off Cavities at Home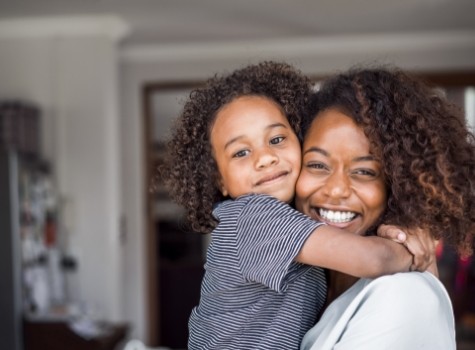 After their fluoride treatment, you can implement some of these tips to help promote a cavity-free smile:
Encourage brushing twice each day with a fluoride toothpaste and soft-bristled brush.
Teach them how to properly floss.
Limit their consumption of sugary foods and beverages.
Take them to their children's dentist in Hoover twice each year.
Talk to Dr. Moulton about dental sealants for added cavity prevention.
If you have any questions about your child's oral health or would like to learn about some new ways you can encourage a cavity-free home, just ask our friendly dental staff at your little one's next visit!