Dental Crowns – Hoover, AL
A Versatile Restoration to Save Damaged Teeth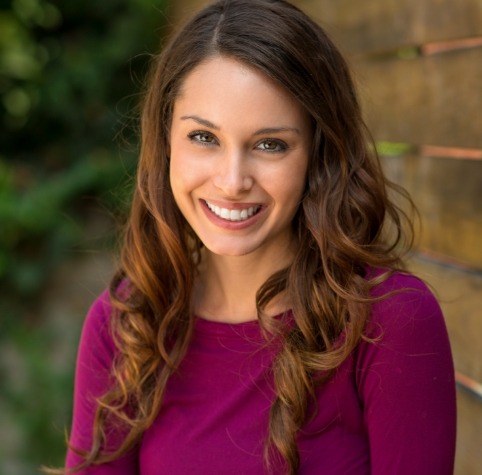 Poor oral hygiene, trauma while playing sports, accidentally tripping and falling – there are an endless number of reasons why teeth become damaged or decayed. Whatever the case is, it's incredibly important to protect the tooth with a restoration to lower the risk of severe complications. Unfortunately, many people know dental work when they see it. At Moulton Dentistry of Hoover, our goal is to provide dental work that no one notices. By replacing your existing restorations with natural-looking dental crowns in Hoover, you can smile and live your life with confidence once again!
Why Choose Moulton Dentistry of Hoover for Dental Crowns?
Lifelike Restorations Used – Including Emax and Zirconia Materials
Dental Office Dedicated to Running on Time for Busy Families
Friendly and Caring Dentist and Team Every Time You Visit
What Are Dental Crowns?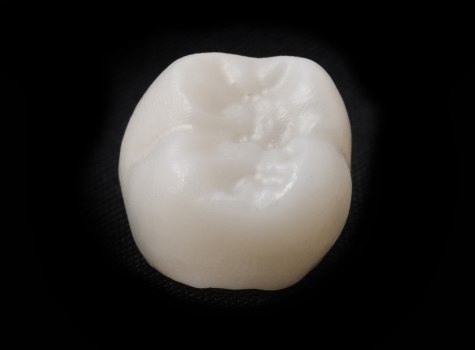 A dental crown is a custom-made cap that's placed over a single damaged, decayed, or cracked tooth. It can be made from several materials, including gold, ceramic, porcelain, and many others depending on your budget and preference. Since these materials can be customized to blend seamlessly with your smile, you can enjoy a natural-looking appearance for years to come! Dental crowns are an excellent treatment option for patients with teeth that are severely decayed, misshapen, discolored, or merely need strength and protection. Before moving forward with the process, we'll thoroughly explain everything you need to know to ensure it's the best decision for your oral health.
The Process of Getting a Dental Crown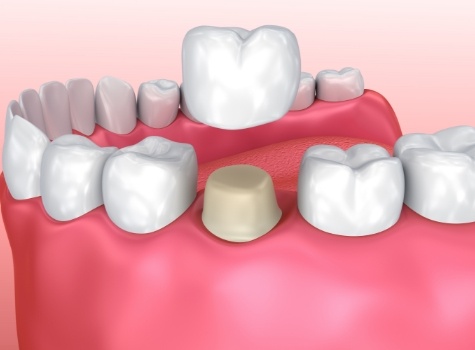 Getting a dental crown in Hoover typically requires at least two appointments. During your initial visit, Dr. Moulton will prepare the tooth in question by removing a portion of its enamel. It's an essential step that will prevent the dental crown from interfering with your bite and looking unnatural in your mouth. Once your teeth are prepared, we'll take impressions which will serve as the basis for designing your restoration.
While you wait for your permanent crown to be made, you'll wear a temporary one in the meantime. We'll call you back into our dental office when it's ready and we'll complete the final step in the process. After we double-check the crown's fit and appearance, we'll permanently cement it to your tooth. Before you leave the clinic, our team will explain how to take proper care of your restoration so you can enjoy it for years to come.
The Benefits of Getting a Dental Crown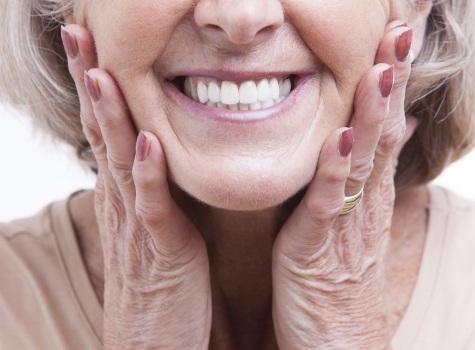 Dental crowns are the most common solution for patients wanting to restore the strength and appearance of damaged teeth. By choosing this restorative treatment, you can expect to enjoy a range of benefits, including:
Natural-looking appearance
Improved comfort and chewing ability
Support for misshapen or badly broken teeth
Lower maintenance
Long-lasting results (over 15 years with proper dental care)
Understanding the Cost of Dental Crowns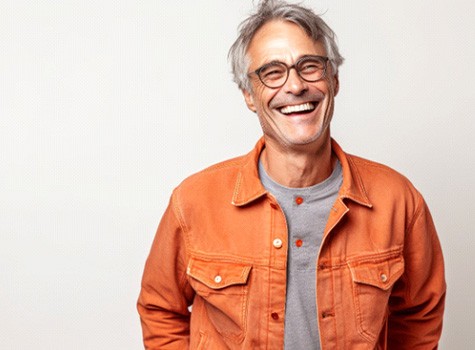 When it comes to receiving a custom-made dental crown, you may be apprehensive because of the cost. But what you may not realize is that no case is the same, so it will be up to our team at Moulton Dentistry of Hoover to consider an array of factors that will determine how much you can expect to pay for your new artificial tooth. Each patient will have a different price tag, and your dental insurance will likely cover a portion of the total cost. As part of your consultation, a member of our team will go over the details of your financial responsibilities so that you do not receive any surprises when it comes time to pay.
Factors That Affect the Cost of Dental Crowns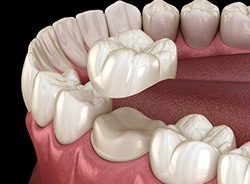 During your appointment, a member of our skilled dental team will closely examine your smile and consider the following factors before creating a cost estimate:
The location of the damaged or decayed tooth
The severity of the problem
If any underlying issues also need to be addressed, as this will determine if you need more than just a dental crown
The materials used to create your crown (i.e., zirconia)
Whether the crown will be created on-site or by lab technicians offsite
Does Dental Insurance Cover Dental Crowns?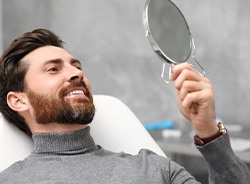 In most cases, you will find that your dental insurance company will agree to pay for a portion of the cost. This is because dental crowns are considered necessary to ensure optimal oral health. When a tooth is badly damaged or decayed, a crown must be put into place to avoid more serious and extensive problems. The amount your insurer will pay is based on whether you've met your deductible and how much of your existing annual maximum remains.
Other Options for Making Dental Crowns Affordable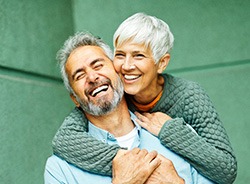 At Moulton Dentistry, we are pleased to make this type of restorative care more affordable for patients who are uninsured or need further financial assistance. Not only do we partner with CareCredit Financing to offer patients low-to-no-interest payment plans, but we also have an in-office membership program.
Through this program, you can pay a single flat monthly or annual fee that grants you access to various preventive services as well as discounts on other available treatments.
Do you think you might benefit from a dental crown? Contact our friendly team and schedule a consultation with Dr. Moulton today!
Dental Crown FAQs
Interested in learning more about dental crowns in Hoover and how they help improve your smile? Check out some of the questions we hear most often (and their answers) below.
How Can a Dental Crown Benefit Me?
If a person's tooth is extremely damaged and seems to be beyond repair, porcelain material or porcelain affixed to gold can be used to make the smile look brand-new. Creating crowns in this way is very reliable and ideal for even the most severe dental problems, including the permanent replacement of missing teeth to restore your smile and bite. Using this technology, we've become renowned for our quality of work and the fantastic changes patients have experienced. If you're looking for long-lasting correction for major dental problems, you'll love our restorations. In many cases, crowns can last between 10 to 20 years, making them one of the most permanent dental treatments available today.
How Long Does It Take to Get a Dental Crown?
In just two visits, we can fit your new dental crown. To start, we'll remove any decay, reshape the tooth, then place a temporary crown on top, which is typically made of plastic or metal.
At your second visit, we take off the temporary crown, then fit and make any necessary adjustments to your permanent crown. Afterward, we'll adhere the crown with dental cement and you'll have a new, beautiful-looking tooth.
Does it Hurt to Receive Dental Crowns?
Getting a dental crown placed feels no different than having a dental filling placed, according to our patients.
Do Dental Crowns Have the Same Strength as Real Teeth?
Dental crowns are actually stronger than the teeth they protect in most situations.