Opalescence® Teeth Whitening – Hoover, AL
Effective and Easy-to-Use Solutions for Brighter Teeth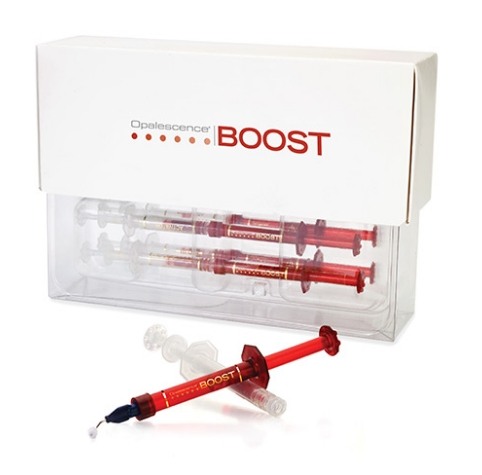 There are many factors that affect the whiteness of your smile, including dietary habits like drinking wine, coffee, tea, and soda. However, certain medications can also affect the brightness of your smile. Through affordable teeth whitening solutions, you can fight back these common discoloration causes in an affordable and effective way, all while improving your self-confidence and appearance.
With the help of a wide array of products, Opalescence teeth whitening in Hoover, AL makes it possible to brighten your smile with ease. Our custom-designed options, including both take-home and in-office solutions, allow freedom of choice that accommodates all lifestyles and budgets.
Why Choose Moulton Dentistry of Hoover for Opalescence® Teeth Whitening?
Safe, Effective Teeth Whitening Treatments by Mindful Dentist
Conveniently Pre-Filled Trays for Ease of Use
Professional-Grade Bleaching Ingredients Ensure Great Results
Opalescence Teeth Whitening vs. Store-Bought Solutions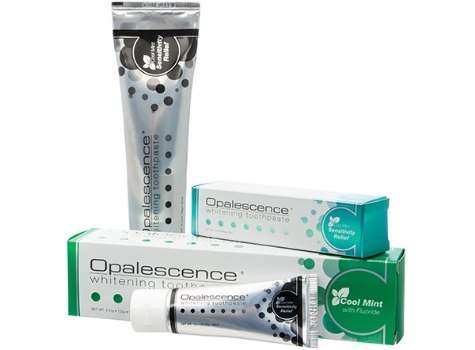 Over-the-counter teeth whitening products simply cannot compare to the prescription-strength Opalescence Tooth Whitening System, which provides stronger and more effective bleaching exclusively from our dental office.
Safer Treatment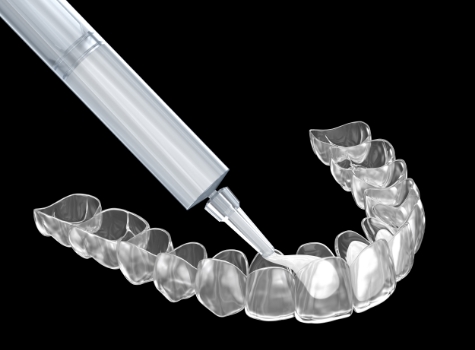 Keep in mind that Opalescence Take-Home Whitening Gels can only be acquired through your dentist. As you get used to using the Opalescence Tooth Whitening System, Dr. Moulton supervises your care, starting with the initial consultation all the way through completion. Not only does the special bleaching gel not affect your gums, but it can actually strengthen your tooth enamel, offer additional protection from cavities, and even decrease sensitivity.
Incredibly Effective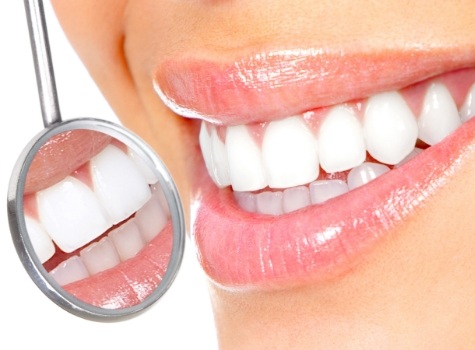 Thanks to the multiple varieties of prescription-strength bleaching gel from Opalescence, we can meet your specific needs. Treatment can provide results even after just one night of use, however, the results can take up to a week for some to notice significant changes.
Highly Customized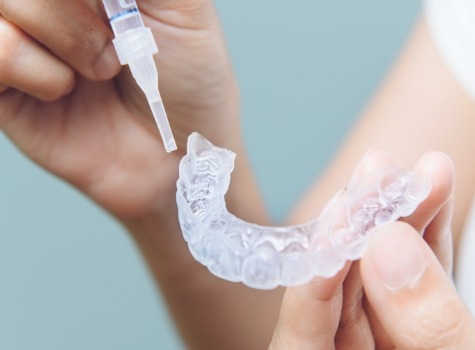 When you begin treatment, you'll be able to use customized bleaching gels that fit your smile exactly. Dr. Moulton creates personal trays from an alginate impression of your smile. It's this level of customization that ensures the most effective whitening experience possible.
To make your treatment even more customized, you'll be able to choose from Opalescence's five treatment options. These include Opalescence, Opalescence® Treswhite Supreme™, Opalescence® BOOST, and Opalescence after-care toothpastes, toothbrushes, and OpalPix®. To learn which treatment is right for you, ask Dr. Moulton for more information.
We encourage you to contact our dental office today to schedule your next consultation and learn more about the benefits of the Opalescence Tooth Whitening System!