Children's Dental Checkups & Teeth Cleanings – Hoover, AL
We Make Children's Dentistry Smooth & Stress-Free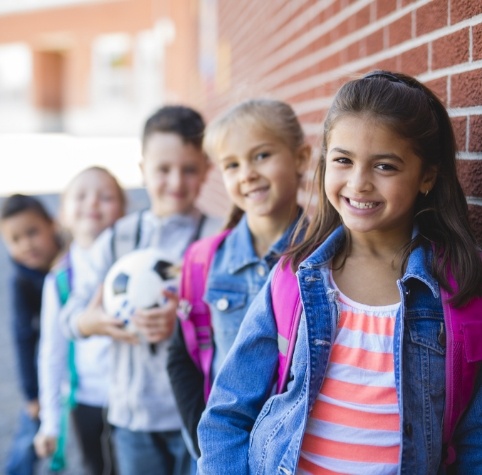 At Moulton Dentistry of Hoover, we take care of patients of all ages, including small children and teens. If you're looking for a family dentist in Hoover that does it all, you're looking in the right place. Our team places emphasis on providing thorough preventive dental care for children so they can fight off cavities before they begin to form. This includes children's dental checkups and teeth cleanings every six months to make sure that your child's oral health is on the right track. If you're looking for a family dentist that offers comprehensive dental care, be sure to contact our dental office to schedule an appointment.
Why Choose Moulton Dentistry of Hoover for Children's Checkups & Teeth Cleanings?
Experienced Family Dentist
Individualized & Fun Dental Care for Children
We Value Your Time
What Happens During a Children's Dental Checkup & Teeth Cleaning?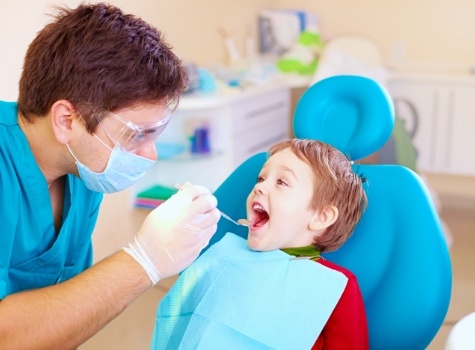 Depending on your child's age and how comfortable they are in our dental practice, we may not attempt to conduct a teeth cleaning. However, if you have an older child who is more familiar with the dental office, we'll go ahead and thoroughly scale and clean their teeth to ensure that no oral health problems form. If your child hasn't had a dental X-ray, we'll go ahead and capture some images of their mouth and dental structure to make sure that everything is growing as it should be. Then, we'll conduct a visual examination of their teeth and gums in search of signs of common oral health problems.
After our dental checkup, if your child is comfortable, we will conduct a teeth cleaning. Using special instruments such as our dental scaler and mirror, we will clear the nooks and crannies of their mouth of any plaque or tartar accumulation. Finally, we'll polish their teeth to remove any surface stains and keep them sparkling and clean.
Tips for At-Home Children's Dental Care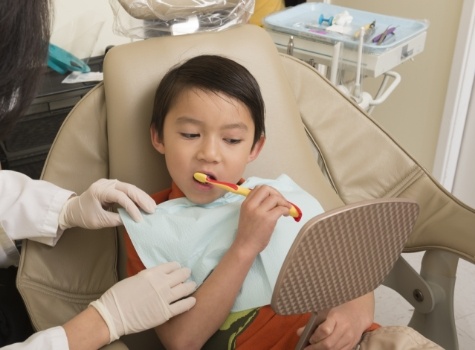 Establishing a good at-home dental hygiene routine for your child while they're young is important. It helps build a strong foundation for them to maintain good oral health, even as adults. Here are some at-home tips to help your child avoid cavities:
Help them maintain a healthy and nutritious diet.
Allow them to brush and floss with you so they can see how you do it.
Let them pick out their own oral hygiene tools to get them excited about cleaning their teeth.
Schedule their dental checkups and teeth cleanings every six months.
Get them a toothbrush that fits in their mouth and is easy to handle.
If you have any questions at your appointment, you can always ask our team there as well!
The Importance of Routine Children's Dental Appointments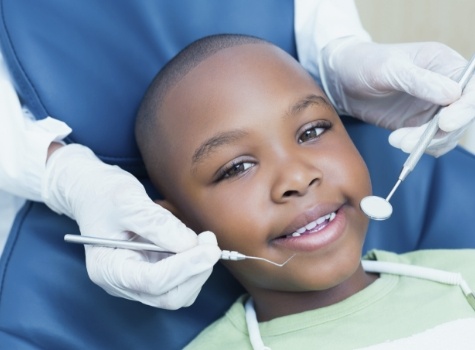 Routine checkups and cleanings from your kid's dentist in Hoover are incredibly important. They help prevent the formation of common oral health problems and avoid premature tooth loss which could cause their permanent teeth to grow in misaligned. Our team also aims to tackle small issues, such as developing cavities, before they have a chance to become more serious.