Family Dentist – Hoover, AL
Quality Dental Care for Everyone You Love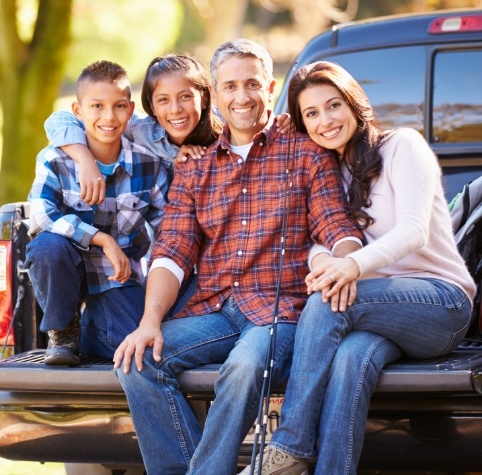 Dr. Marc Moulton and our team at Moulton Dentistry of Hoover are passionate about taking care of patients of all ages. Our goal is to be the one-stop-shop for all of your dental needs, which is why we offer dental services that are custom-tailored for children, teens, parents, and grandparents. Not only does this make keeping up with all of your loved ones' smiles easier than ever, but it also reduces the stress of having to find several trusted, local providers to fit each of your family member's needs. When your family relies on Moulton Dentistry of Hoover, you can trust that your care is in the best possible hands.
Why Choose Moulton Dentistry of Hoover for Family Dentistry?
We Accept Dental Insurance
We See Patients of All Ages
Friendly & Attentive Dental Team
What's So Great About Visiting a Family Dentist?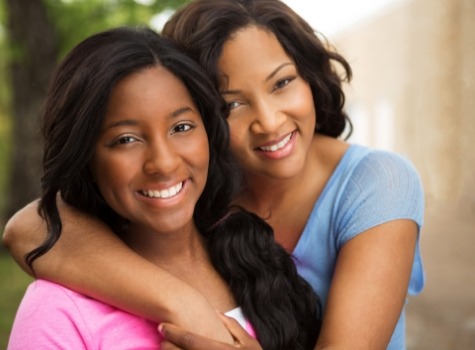 Seeing a family dentist in Hoover offers a wide range of benefits to you and your loved ones. Not only does it make your job of organizing your family's care easier than ever, but it also allows your children, your children's children, and generations of your family to continue seeing the same, trusted dentist that they're familiar with. This is just one of countless reasons why seeing a family dentist is ideal for people of all ages.
Consolidate Your Busy Schedule
Family dentists allow you to schedule all your family's dental visits at once, helping make your already hectic schedule a little less stressful.
Quality Preventive Dentistry Can Save You Money
At Moulton Dentistry of Hoover, our goal is to keep oral health problems from ever developing, which is why we provide thorough preventive dental care, including dental checkups, teeth cleanings, dental sealants, fluoride treatments, nightguards for bruxism, and countless other services. This will save you money down the road by preventing any of your loved ones from requiring costly, invasive procedures due to severe oral issues.
See a Well-Rounded & Experienced Dentist
Dr. Moulton loves treating patients of all ages, which is why he has dedicated much of his free time to taking continuing education courses to sharpen his skills and stay up to date with the latest techniques in his field. That way, he can provide a wide range of customized treatments for patients with smiles in all stages of life.
A Family Dentist Will Work with Your Insurance
At Moulton Dentistry of Hoover, we know how expensive dental care can be, which is why we do our best to maximize your benefits on you and your loved ones' behalf. Whether you come in for a checkup and cleaning, emergency appointment, or looking to replace missing teeth, we make your treatments as accessible and affordable as possible. If you don't have dental insurance, we also offer an affordable, easy-to-navigate in-house savings plan!
Ease Dental Anxiety & Fear
We work with patients of all ages on a daily basis, and if there's one thing that we've learned, it's that whether you're an adult or a child, dental anxiety and fear can have a drastic impact on your life. That's why we're happy to offer nitrous oxide sedation during appointments to help you feel at-ease and relaxed.
When the Unexpected Happens, Know That You're in Good Hands
Whether your child fell off their bike and chipped a tooth or you developed a searing toothache out of nowhere, by seeing a family dentist, you can trust that you have someone to call. These stressful emergencies can be hard to deal with, but with Dr. Moulton's phone number on-hand, you can get the fast, pain-relieving care you need.
We Offer Dental Services for Patients of Every Age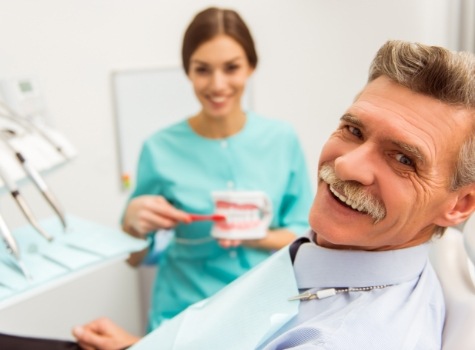 Our team at Moulton Dentistry of Hoover has countless years of experience providing patients of all ages with a wide array of services. We offer comprehensive dental care, no matter what you or your loved ones' needs are. Here are some family-friendly services that you'll be able to receive at our practice.
Fast Emergency Dental Care – Dr. Moulton offers same-day emergency dental treatments for both adults and children, in case you ever find yourself in the midst of a concerning oral situation.
Routine Dental Checkups & Teeth Cleanings – The American Dental Association along with dentists everywhere recommend that both children and adults visit their family dentist in Hoover for a checkup and cleaning once every six months to ward off the threat of oral health problems and keep teeth and gums healthy.
Dentures, Bridges, & Dental Implants – If you or your parents are missing teeth, it's crucial to get them replaced to avoid additional issues from developing down the road. Our team at Moulton Dentistry of Hoover offers a wide array of tooth replacement options that we can customize to fit you and your loved ones' needs.
Kid-Friendly Preventive Treatments – In addition to offering cosmetic and restorative dentistry services for adults, we also have several kid-friendly dental treatments to help keep your little one's smile on the right track. To protect their growing teeth from decay, we offer fluoride treatments and dental sealants. We also provide discreet tooth-colored fillings to treat pesky cavities.
Your Family Deserves Reliable, Convenient, & Compassionate Dentistry!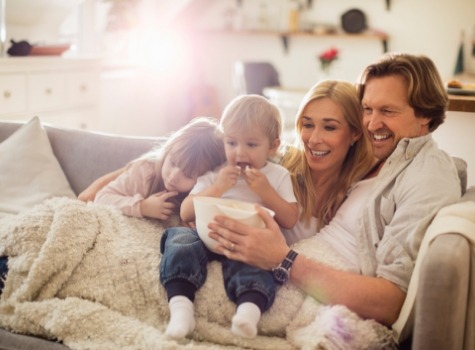 At Moulton Dentistry of Hoover, we love to take care of generations of families and build strong relationships with patients of all ages! We go out of our way to make sure that children grow up with a great dental role model that encourages them to brush, floss, and keep up with their oral health appointments all the way into adulthood. Our commitment to taking care of families in Hoover is present in every aspect of the dental care that we provide. If you'd like to schedule a visit for each of your family members, contact our dental office today!