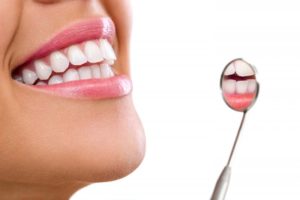 Are you missing one or more teeth? You may understand the ways missing teeth impact your appearance, but did you know they can also affect your health? Unlike other medical issues that can improve with time, oral health problems like missing teeth will only get worse if left untreated. To avoid issues like infection, decay, a sunken facial appearance, and additional tooth loss, it's important to seek treatment. Thankfully, your dentist has options like dental implants in Hoover to complete your smile with beauty and strength. Keep reading to learn more about why it's vital to replace missing teeth and what the best option is for you.
Tooth Replacement: It Shouldn't Wait
By waiting to replace your tooth, you're putting yourself at risk for more than just an unattractive smile. Missing teeth can lead to higher chances of infection and tooth decay. Additionally, because your teeth use each other as support, one missing tooth can lead to your entire smile shifting. However, the most detrimental problem occurs when you wait too long to replace teeth. Your teeth have the important job of providing stimulation to your jawbone to keep it healthy and strong. But, when you lose teeth, you put yourself at risk of jawbone deterioration. This problem will lead to an older facial appearance and additional tooth loss if you're not careful.
What are Your Options?
With modern technology, dentists now have more options than ever before for tooth replacement. The solution that's best for you will typically depend on the condition of your oral health and the number of teeth that you're missing.
Dental Bridges
To replace one tooth or multiple teeth consecutively, a dental bridge can literally "bridge" the gap in your smile. Using a dental crown in Hoover on either side of the space, your dentist can seamlessly complete your set of teeth.
Dentures
For those who are missing all or most of their teeth, dentures are a great option. This gum colored based attached to prosthetic teeth can replace an entire smile at once. They rely on suction or adhesive to stay in place, and they are completely removeable.
Dental Implants
Widely accepted as the best option for replacement, dental implants are tiny titanium posts that are placed in the jawbone to act as artificial tooth roots. Once placed, they will become a strong and sturdy support for a restoration for years to come. Dental implants are the only solution that restores teeth from the roots up, which prevents jawbone deterioration and tooth loss. Dental bridges, dental crowns, and dentures can all be supported by dental implants if you're healthy enough.
Does it sound like you could benefit from any of these options? Contact your dentist to get started on a full and beautiful smile.
Meet the Dentist
Dr. Marc W. Moulton is committed to providing the best treatments, which is why he offers various options for tooth replacement. He has over 30 years of dental experience, making him a trusted source for Hoover patients. If you have any questions, he can be reached through his website or by phone at (205) 988-3360.