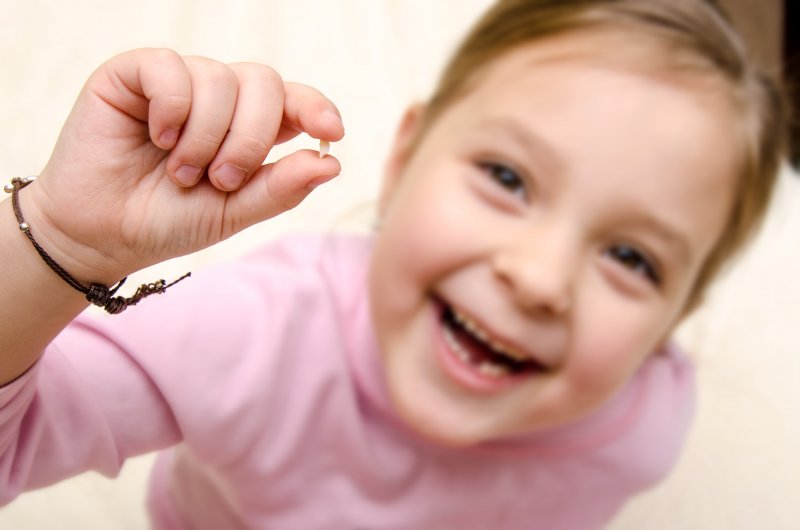 As a parent, you know that losing baby teeth is a milestone to be celebrated. However, your little one may have a hard time viewing it that way. In fact, loose teeth may be a source of anxiety or stress for them. Fortunately, it doesn't have to be that way. Keep reading to learn a few tips that will help your child look forward to their changing smile!
Tip #1: Keep It Light-Hearted
Kids are known for asking endless questions. After all, the world around them is still an unending mystery! To eliminate any fear surrounding losing their primary teeth, do your best to answer their questions in a truthful, light-hearted manner. That way, words like "pain" and "scary" aren't associated with growing into their new smile. Instead, normalize the process and encourage them to view it as the milestone it is!
Tip #2: Introduce the Tooth Fairy
The tooth fairy is a beloved children's character that brings fantasy and excitement to the prospect of losing teeth. To introduce the concept of placing their tooth under their pillow in exchange for a small treat, purchase some books or save a few videos that depict their favorite cartoon or hero getting a visit from the tooth fairy. Not only will this help them visualize what is expected of them throughout the process, but it is a good tool to have in your arsenal if they begin to feel fearful.
Tip #3: Explain Things Fully
When your child is around the age where losing a tooth isn't far off, it is important to explain everything fully. Otherwise, they'll believe whatever untrue things they may hear at school, like losing a tooth is really painful or that their loose tooth needs to be tied to a doorknob to fall out. Sharing the truth about the process from start to finish can help avoid confusion and anxiety stemming from not knowing what to expect.
Initially, the idea of losing their baby teeth can be scary for your child. To soothe their concern, try using the above tips. That way, they will genuinely look forward to this milestone event instead of fearing it.
About the Author
Dr. Marc W. Moulton earned his Doctor of Dental Medicine from the University of Alabama Dental School, and he has spent the last 30+ years helping patients in his community achieve good oral health and beautiful smiles. As a child, he sustained a dental injury that resulted in an emergency trip to the dentist, which is what drives his compassionate, gentle approach to care. If it's time for your little one's biannual visit or you are looking for a family dentist in Hoover, don't hesitate to visit his website or give him a call at 205-988-3360.