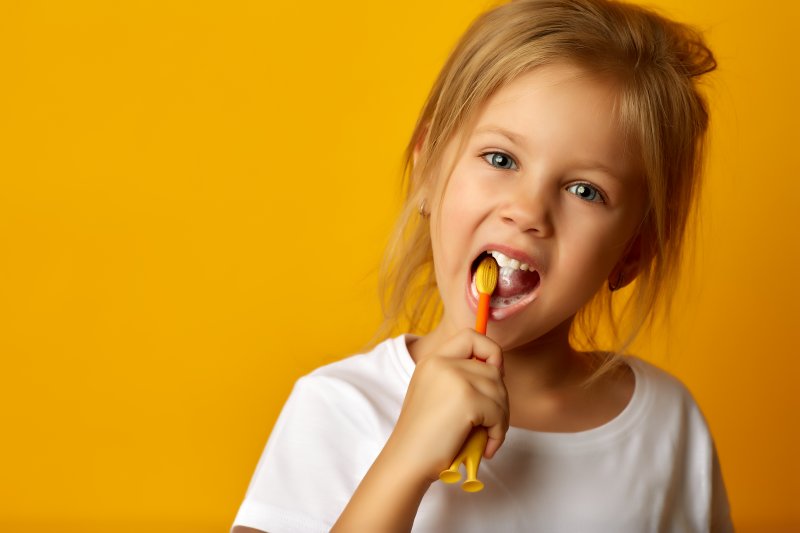 How your child's smile develops over time may not be something you think about often. As a parent, you want them to have healthy teeth and gums, but you may only pay attention to their oral hygiene routine and nothing else. A family dentist in Hoover is here to shed some light on the subject by sharing 4 interesting facts about your child's dental health and what you should know to help them achieve a natural, healthy, and longer-lasting smile.
Baby Teeth Should Be Cared For Early On
Although it may be true that baby teeth will fall out someday, it's important that these teeth remain firmly in place as long as possible. Keeping them healthy is key to ensuring permanent teeth erupt correctly when the time comes. Starting a positive oral hygiene routine early on will only serve to benefit your child as they grow, allowing them to take better care of their smile.
Candy Isn't the Only Culprit for Tooth Decay
While it may be true that your child loves candy, it is not the only thing that can lead to tooth decay. Sugars and starches are found in a variety of foods and beverages. From cookies and crackers to bread and fruit juice, your child's cavities may be occurring not because of the few gummy worms they're getting from friends at school but instead, they might be the result of the after-school sports drink or fruit juice they consume each day. Making sure they brush their teeth or swapping these out for water can help to minimize their risk for cavities.
Sports Can Lead to Trips to the Emergency Dentist
Does your child enjoy playing one or more sports? Do you worry while sitting in the stands that they will get hurt and suffer a serious injury? You can better protect your child's teeth and gums as well as provide yourself with greater peace of mind if you ask their dentist about a customized mouthguard. These oral appliances can reduce the potential risk for serious harm by creating a protective barrier around their teeth and soft oral tissues should they face a hard hit on the field, court, or track.
Cavities Can Lead to Bullying and Self-Esteem Issues
If your child suffers from tooth decay and cavities, it should come as no surprise that it can negatively impact their self-esteem and academic performance at school. When other kids see that their teeth are in bad shape, it can lead to bullying and fear of smiling for school pictures or in photos with friends. Not to mention, the time spent out of school to treat their tooth decay can lead to a decline in academics. Talking to their dentist about ways to reduce the risk of cavities can ensure their time spent at school is positive and successful.
It's normal not to know everything about your child's dental health, but your willingness to learn and help them take better care of their teeth and gums will serve to benefit them as they grow and develop over the years.
About the Author
Dr. Marc Moulton is a trusted dentist in Hoover who has more than 30 years of experience in the field. Providing exceptional service to patients of all ages, he enjoys working with children and their parents, helping to identify ways to improve smiles while inside the office or at home. Because a child's oral health and facial structure are continuously changing as they grow and develop, he believes in providing parents with ways to maintain their children's teeth and gums to ensure a healthier, more beautiful smile in the years to come. If you need help to encourage better oral health at home with your children, visit our website or call (205) 988-3360.