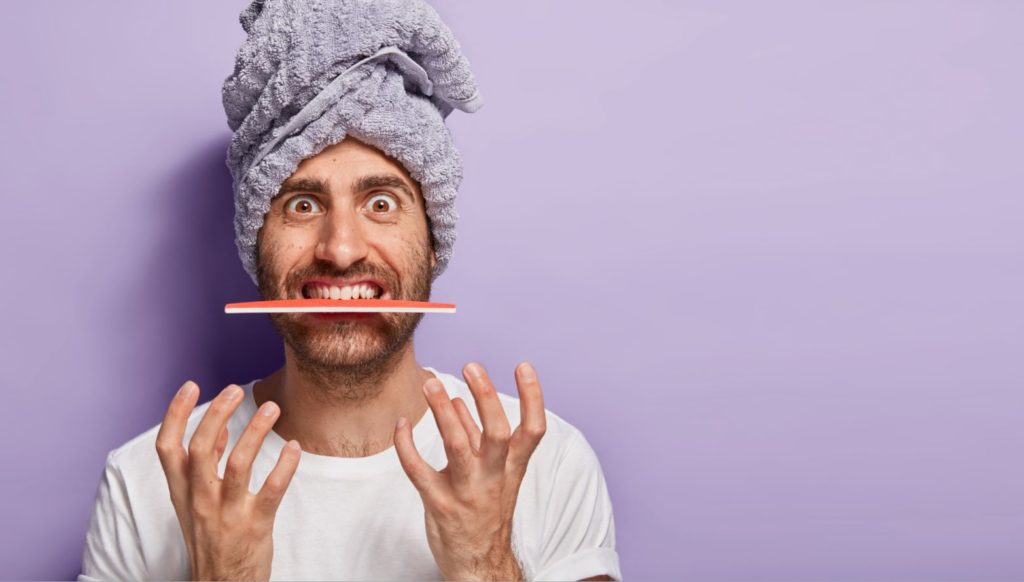 Social media is a great place for you to keep up with all of the latest trends, and many of them are tempting to try out yourself. Whether you are looking for a new makeup look for a party, or you want to whip up something delicious with the help of a popular recipe circling around, TikTok always has something interesting to share. However, it isn't the best place to go when it comes to getting dental advice. There are numerous dangerous TikTok dental trends that you should not be taking a part in. Here are just a few.
Filing Down Your Front Teeth
We weren't all born with perfectly aligned teeth that are all the same lengths. Everyone has a unique smile, but uneven teeth are still something that many people are self-conscious about. A recent TikTok trend involves the use of a nail file to shave down the front teeth to be more uniform, but dentists warn that this can be extremely dangerous for your smile. Filing down your protective enamel can expose your teeth to a wide range of oral heath issues, like cavities, sensitivity, and discoloration. Your enamel doesn't grow back either. If you want to have a more even smile, talk to your dentist about your options so corrections can be made safely.
Hydrogen Peroxide Teeth Whitening
This trend consists of influences using food-grade hydrogen peroxide, which is accessible online, on the surface of the teeth in order to whiten them. This issue is that prolonged exposure to the chemical can be extremely dangerous and irritate both the skin and gums. Hydrogen peroxide should only be used by professionals.
Charcoal Teeth Whitening
Using activated charcoal to whiten teeth has been a trend for a while now. The issue is that charcoal is more coarse than regular toothpastes, therefore being too abrasive for the teeth. This means that it can damage your protective enamel. In the end, you could end up experiencing more staining.
Lemon Juice Teeth Whitening
A common item that is found in the kitchen is lemon juice. This is another home remedy that is being popularized on TikTok, but it can do more harm for your smile than good. Lemon juice is acidic, so it can cause acid erosion to the enamel when it is rubbed directly on the surfaces of the teeth.
Everyone wants to show off their smile with pride, but these dental "hacks" aren't the way to get there. By talking to your dentist, you can come up with a plan to achieve your smile goals in a safe, effective way.
About the Author
Dr. Marc W. Moulton is an experienced dentist who has been working in the field for over 30 years. He earned his Doctor of Dental Medicine from the University of Alabama Dental School and is committed to continuing education in order to keep his knowledge and skills sharp. Currently, he is a proud member of the American Dental Association, American Academy of Cosmetic Dentistry, and Alabama Dental Association. If you aren't happy with your smile, he would be happy to help you achieve your aesthetic goals. For more information or to schedule an appointment, visit his website or call (205) 988-3360.