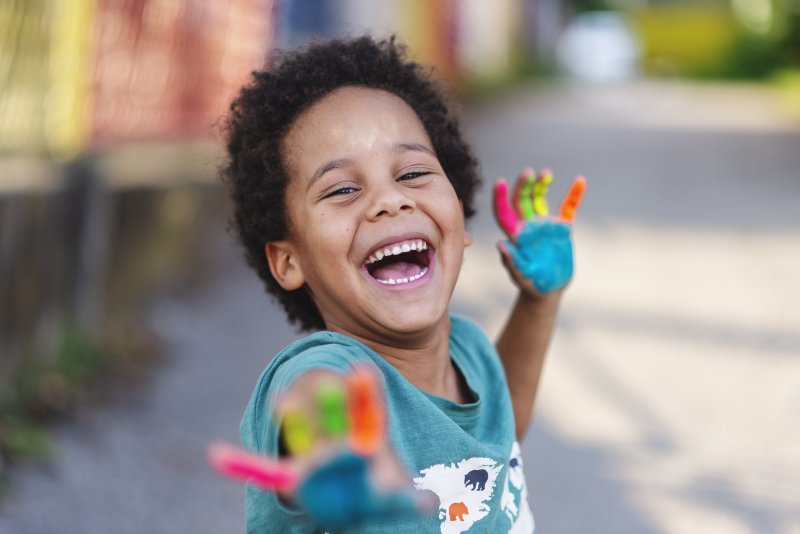 It's never too early to start caring for your child's smile. Establishing good oral hygiene habits begins even before babies' teeth erupt! Making sure their grin is kept healthy into adulthood will encourage them to care for their permanent teeth the same way.
Are you unsure of what to expect as your little one's mouth develops? Your family dentist in Hoover shares seven important dental facts every parent should know to maintain their child's oral health.
Tooth Decay is the Most Common Childhood Disease
Tooth decay is one of the most prevalent chronic conditions among kids. It's five times more common than asthma! Seeking treatment for dental decay is critical to prevent further damage to your child's oral health. If left untreated, it can destroy their teeth and have a lasting impact on their overall health.
Cavities Are Preventable
Even though cavities are common among children, they're easily preventable. Using fluoride toothpaste, drinking fluoridated water, proper dental care, and limiting sugar intake are all ways to protect your child's teeth from decay.
Children Can "Catch" Cavities from Their Mother
Did you know that children can "catch" cavities from their mothers? According to the Indian Journal of Medical Research, 71% of tooth decay cases are caused by the transmission of bacteria from a mother to her infant. Blowing on food, sharing utensils, and even kissing can indirectly cause cavities. Thus, a mother needs to practice good oral care to protect their baby from having dental problems.
Dental Care Starts During Infancy
Before the teeth erupt, use an infant toothbrush or a soft washcloth to wipe away bacteria and debris from your baby's gums. As soon as their first tooth appears, start brushing with a rice-sized dab of fluoride toothpaste.
First Birthday, First Dental Visit
Whether their teeth have grown in or not, children should have their first dentist appointment by their first birthday. Your pediatric dentist will check in on their oral health and ensure their baby teeth are growing properly.
Sports Cause Most Dental Injuries in Children
About 10-39% of dental injuries in children occur during athletic activities. Cracked or broken teeth and fractured roots are the most common sports-related injuries. If your little one likes to participate in sports, get them fitted for a mouthguard to protect their smile!
You Can Save a Broken or Knocked Out Permanent Tooth
It can be unsettling when a child knocks out a permanent tooth. However, it can be saved and reattached by taking the right steps. First, you should attempt to reinsert the tooth into the socket and have your child hold it in place until you reach the dentist. If you're unable to do that, you can preserve the tooth in a cup of milk or saltwater. In any case, you should schedule a visit to your emergency dentist right away.
There are several things to keep in mind when it comes to your child's smile. Above all, proper dental care and routine checkups will put your little one on the path to a lifetime of good oral health.
About the Author
With over 30 years of experience, Dr. Marc W. Moulton provides personalized, high-quality, comfortable dental care. He has created countless meaningful, long-term relationships with his patients because he firmly believes the better he knows you, the more effectively he can meet you and your family's needs. Dr. Moulton and his team at Moulton Dentistry strive to create a warm and welcoming environment for your child, giving them the attention they deserve. To schedule a children's dental checkup, visit our website or call (205) 988-3360.