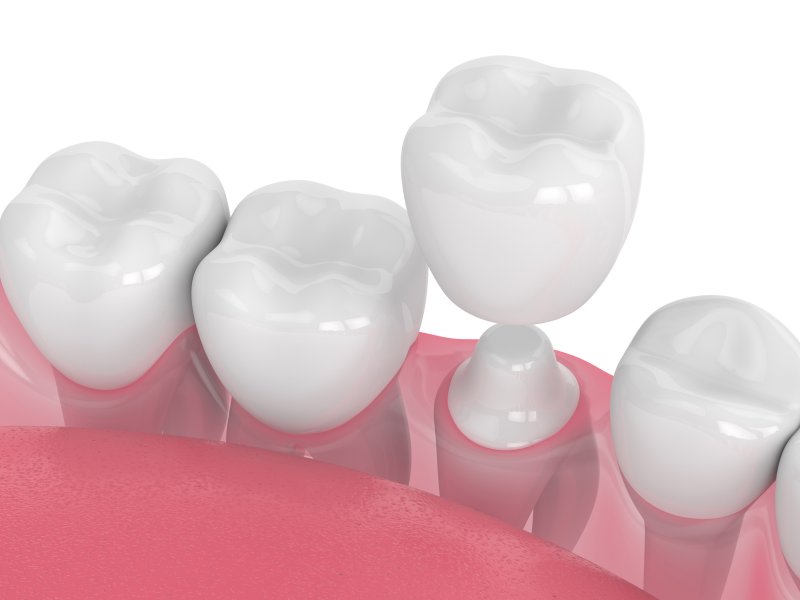 Are you struggling with a moderate to severely decayed or damaged tooth? Have you recently undergone root canal therapy? If so, then you might require a dental crown to replace your tooth. Once your treatment is completed, you'll be able to enjoy using your full smile again. But what exactly will you have to do after your procedure? Keep reading to learn four things you should expect after receiving your dental crown!
#1: Numbness After Your Procedure
Your dental team will ensure that your mouth is numbed before beginning any work on your smile. This way you can stay as comfortable as possible while they prepare your tooth for your dental restoration. You may even be provided with sedation dentistry if you're feeling anxious about your visit. After your appointment, you might expect to feel numbness for several hours, which can prevent you from feeling discomfort. For this reason, you'll want to be cautious when consuming hot foods or beverages, as you can accidentally burn yourself without realizing it.
#2: Minor Sensitivity or Discomfort
Once the numbing effects wear off, you may experience some mild sensitivity or discomfort. Your gums might even feel irritated from the special dental cement used to place your crown. These sensations can typically go away on their own after several days or weeks. However, you can easily manage them with over-the-counter pain medications (like ibuprofen). But if you feel pain from the dental crown itself, be sure to see your dentist so that they can make any necessary adjustments.
#3: Taking Care of Your Temporary Crowns
While waiting for your permanent crown to be fabricated, you may have to wear a provisional one to protect the exposed area. Since the temporary one isn't as durable as your final one, you'll want to avoid hard or sticky foods that can dislodge or damage it. Keep from flossing near the provisional crown, as lifting the strand out from between your teeth can loosen the dental cap.
#4: Oral Hygiene During Recovery
You'll need to allow the special dental cement to settle for 24 hours after first getting your final crown. This means you'll want to chew on the opposite side of your mouth while refraining from sticky meals. Once you feel more confident and comfortable with your restoration, you can gradually start working up to tougher foods. Be sure to maintain good oral hygiene throughout this period to preserve strong and healthy teeth.
Now that you know what to expect after getting your dental crown, you'll be well-prepared for when you undergo your procedure. Keep these tips in mind, and you can be sure to keep your brand-new tooth safe for many years to come!
About the Author
Dr. Marc W. Moulton received his dental doctorate from the University of Alabama Dental School. He's also a proud member of several organizations such as the American Dental Association and the Alabama Dental Association. He offers a wide range of high-quality and comprehensive treatments, including dental crowns. If you'd like to set up an appointment, visit his website or call him at 205-988-3360.