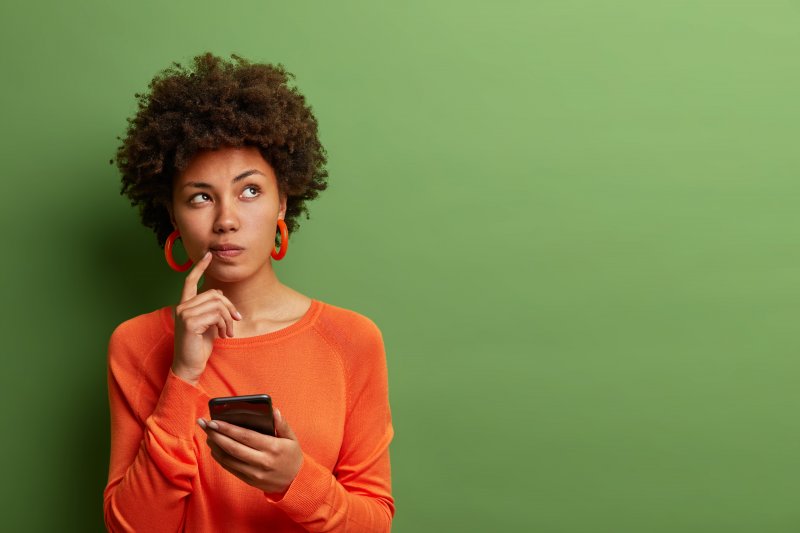 You are enjoying a baseball game with your family at Hoover Metropolitan Stadium. As you bite into your hotdog, you feel something come loose. Your dental filling! Having a dental emergency, especially when out and about with your friends and family, can cause a bit of panic. But no worries! Here are six steps to take so you can return to your complete smile—and delicious hotdog—as soon as possible
Step #1: Call Your Dentist
Reach out to your dentist as soon as possible. Explain the circumstances that caused your filling to break or fall out. Many dentists provide same-day emergency appointments. It is important to visit your dental office at your earliest convenience so you can avoid possible infections from the exposed tooth. Your dentist can decide on the best treatment plan for you and alleviate any pain you are experiencing.
Step #2: Take Care of Your Filling
Be sure to carefully clean your filling by gently rinsing it with water. You can even lightly brush it with your toothbrush. This will keep it free from bacteria in case your dentist is able to reuse it (if it is not cracked or damaged). Place your filling in a small container for safekeeping until your appointment.
Step #3: Rinse Your Mouth
Now it's time to protect your mouth from any bacteria that could further damage your exposed tooth! Rinse your mouth with plain or salt water to clean any food particles or bacteria from the area. You can also lightly brush the exposed area, being sure that you don't cause irritation.
Step #4: Consider a Temporary Filling
Until you are able to have your tooth repaired by your dentist, you can try a temporary filling to lessen sensitivity and keep and cover the exposed area. Your local pharmacy often carries temporary materials or dental wax as a short-term fix. This will also make it more comfortable to eat, drink, and clean your teeth.
Step #5: Take Pain Medicine If Needed
Over-the-counter pain medications can help you with any sensitivity or soreness you may experience. Always follow the dosage instructions on the label. You may also use a cold compress or topical numbing agents to help manage any tenderness.
Step #6: Be Mindful with Your Oral Care
Continue to follow your oral hygiene routine but be sure to be careful when brushing and flossing near the problem area. You don't want to exasperate any irritation or sensitivity, but you also want to keep your mouth clean from cavity-causing bacteria.
Dental emergencies, like losing a filling, can happen anytime and anyplace. But there is no need to be stressed! With these tips and a visit to your dentist, your smile will be complete as soon as possible!
About the Author
Dr. Mark Moulton serves the families of Hoover and the surrounding areas. With over 30 years of experience, he can meet all your smile needs with preventive, restorative, cosmetic, and emergency services. Advanced technology and same-day appointments ensure that any dental emergency you have will be effectively and immediately tended to! If your dental filling cracked or came loose, contact him through his website or call (205) 619-7458.