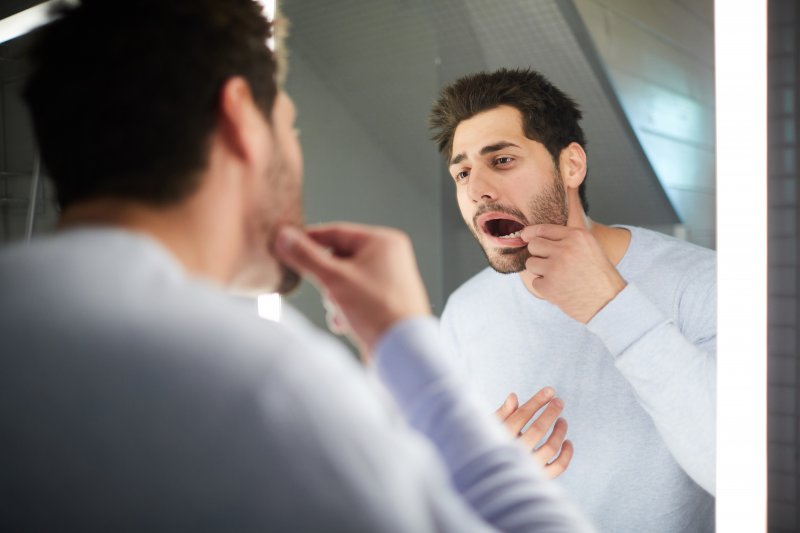 As adults, people tend to expect most of their tooth loss to be in the past or, perhaps, far in the future. However, tooth loss can happen to people of all ages for a wide variety of reasons.
If you're an adult and you notice your tooth is loose, you might be so panicked that you don't know what to do. Here's a guide to the steps you should take if you notice an adult tooth feels loose.
1. Call Your Dentist
The first and most important thing to do is to call your dentist. Usually, an adult tooth coming loose is a sign of either injury or an underlying oral health problem. In either case, you should tell your dentist so that they can schedule an emergency appointment. If you act quickly, your dentist could potentially save the tooth.
2. Protect the Tooth
While your dentist will be happy to get you a same-day emergency appointment, they probably won't be able to see you immediately, meaning that you'll have to keep your tooth in place for a few hours. You shouldn't try to remove the tooth if it hasn't come out on its own—this will likely do damage to your teeth and gums. In the same vein, you should also avoid wiggling or playing with your loose tooth until you can see your dentist.
3. Stay Clean
You should also make it a point to keep your mouth clean. A loose tooth often exposes the area underneath the gums, which makes you more susceptible to infection. However, it's also important to avoid brushing and flossing around the loose tooth; instead, swish around with warm water or a gentle antibacterial mouthwash that can disinfect the area.
4. Avoid Problem Foods
Finally, if you need to eat something before you see your dentist, you should be careful about what it is and how you eat it. Avoid anything excessively sticky, chewy, or that could otherwise put undue pressure on your loose tooth.
Feeling a tooth loosen is definitely unnerving, but so long as you're careful, your dentist should be able to help you.
About Our Practice
At Moulton Dentistry of Hoover, we work hard to ensure that every patient, no matter which situation they're in, gets the one-on-one attention that they rightfully deserve. We are happy to offer same-day emergency appointments, and sedation options during your visit so that you can stay as comfortable as possible while getting the treatment you need.
If you have any questions about loose teeth, we can be reached at our website or by phone at (205) 988-3360.